Waterproof / Breathability:
Lab tested and athlete approved our waterproof fabrics meet the highest standards of waterproofing and durability to keep you dry and warm season after season. A microporous (2) laminate or coating is added to the back side of the (1) material. These pores are so small that they do not let water penetrate the material but are just big enough to let moisture vapors you create from sweat to pass through the material. This is how we keep you dry.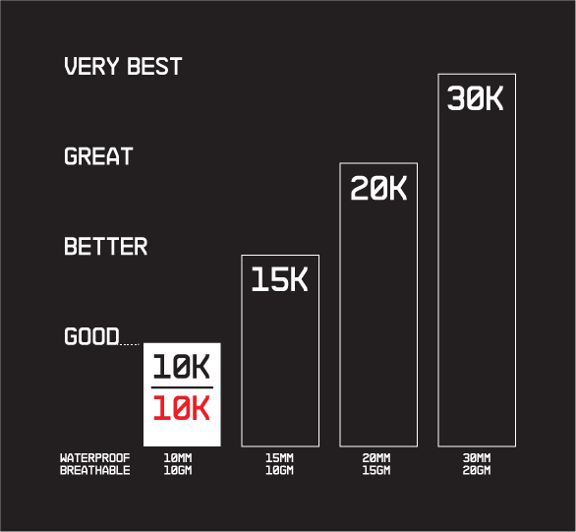 Fabric Construction:
10-20K= waterproof under moderate pressure. Best used in moderate rain, average snow and under moderate pressure. This level of waterproof generally provides the most value when looking at price and protection and can serve the wearer in a variety of snow conditions.
2L- two layer fabric is just that, a face fabric(1) and a waterproof / breathable membrane(2). This is the most common waterproof / breathable application and allows for garments to be shells or have insulation since there is a lining fabric needed to protect the waterproof membrane.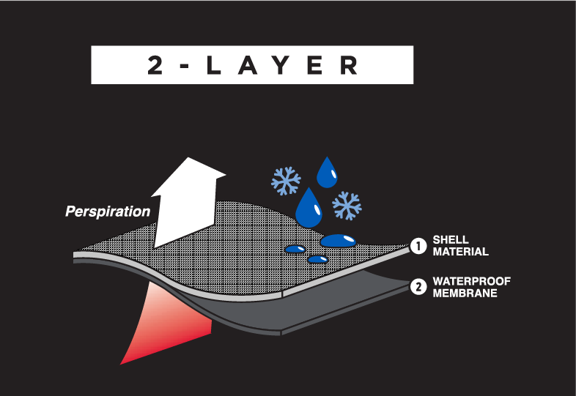 Insulation:
The job of insulation is to keep you warm and this is done by trapping air within the fibers of the insulation and slowing the transfer of heat from your body through your jacket. A general rule of thumb is: the thicker the insulation the more heat retention is realized.
100+ Gram:
These garments are heavily insulated and meant for customers who are in cold and dryer conditions and do not want to wear additional layers for warmth.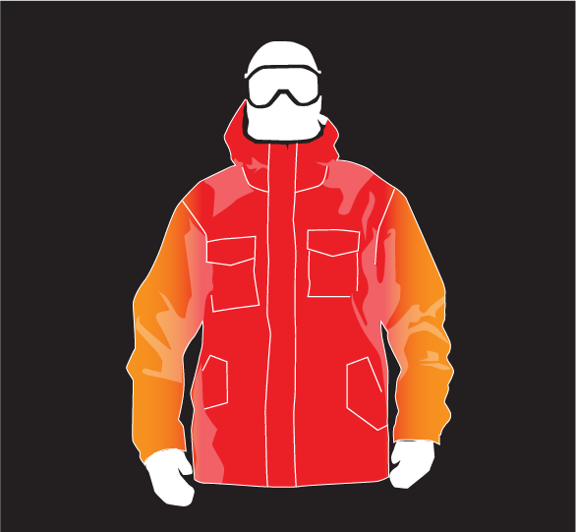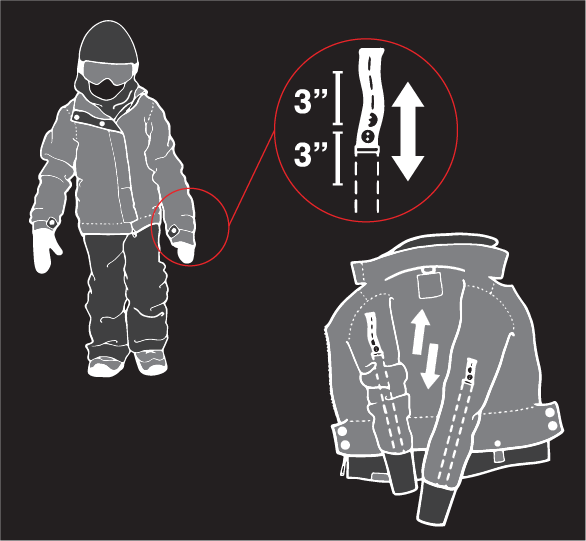 Youth:
Grow With Us Jacket:
The Bonfire Grow With US System is designed to extend the life and use of your garment by allowing the user to shrink or grow the jacket arm length. Most other youth systems only allow you to let out a seam and make the garment bigger. With Bonfire Grow With Us you can increase the arm length as your kid grows and then shrink it right back up for the younger sibling or a lucky recipient of the hand-me-down.
1. Flip the garment inside out
2. Locate the adjustment system on the outer-most seam of the garment
3. Use the elastic pull tab to adjust (up or down) up to 3 inches in the sleeve
4. Flip the garment right-side out, shred and enjoy!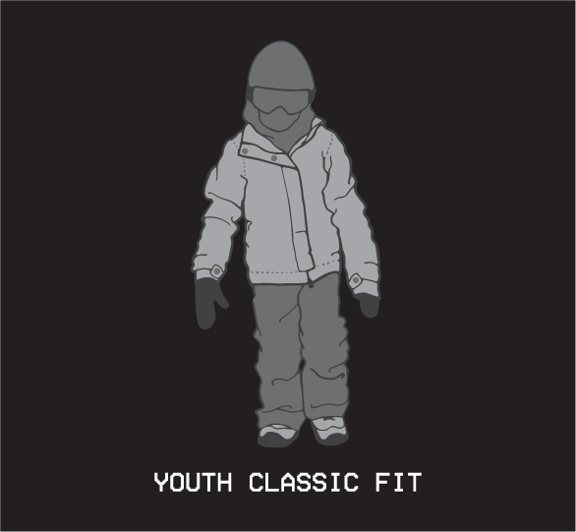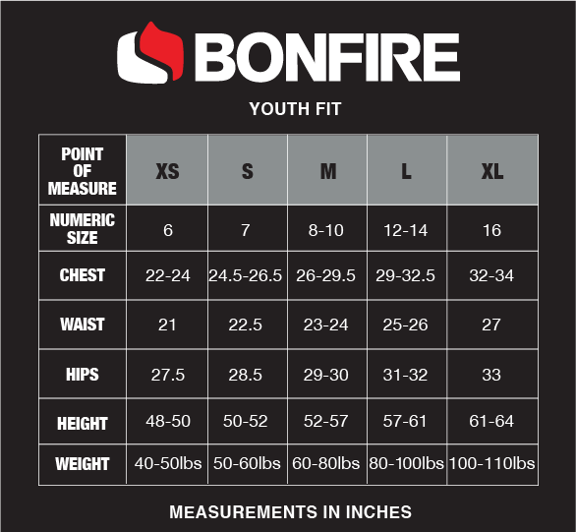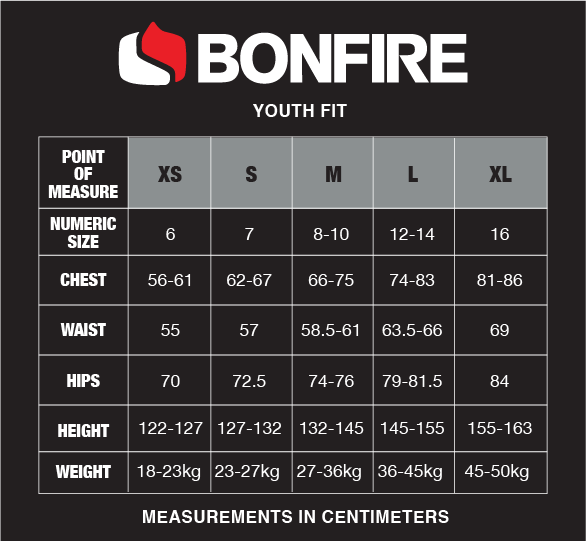 Standard Long Fit Jacket- mid thigh length, comfortable performance fit jacket with room to layer a hoodie.
Want to stay updated on the most recent products released by The Pretty Great Company? Subscribe to our newsletter here and you will get up to date gear from all of our brands. Supplying you with the coverage you need to maximize your time in the elements, or just to make you look pretty great.