Waterproof:
Waterproof effectiveness is lab tested and the most widely used method is called static water column. A 1" diameter tube, measured in millimeters, is filled with water until the fabric shows leakage. It is that level of MM that determines the waterproof rating.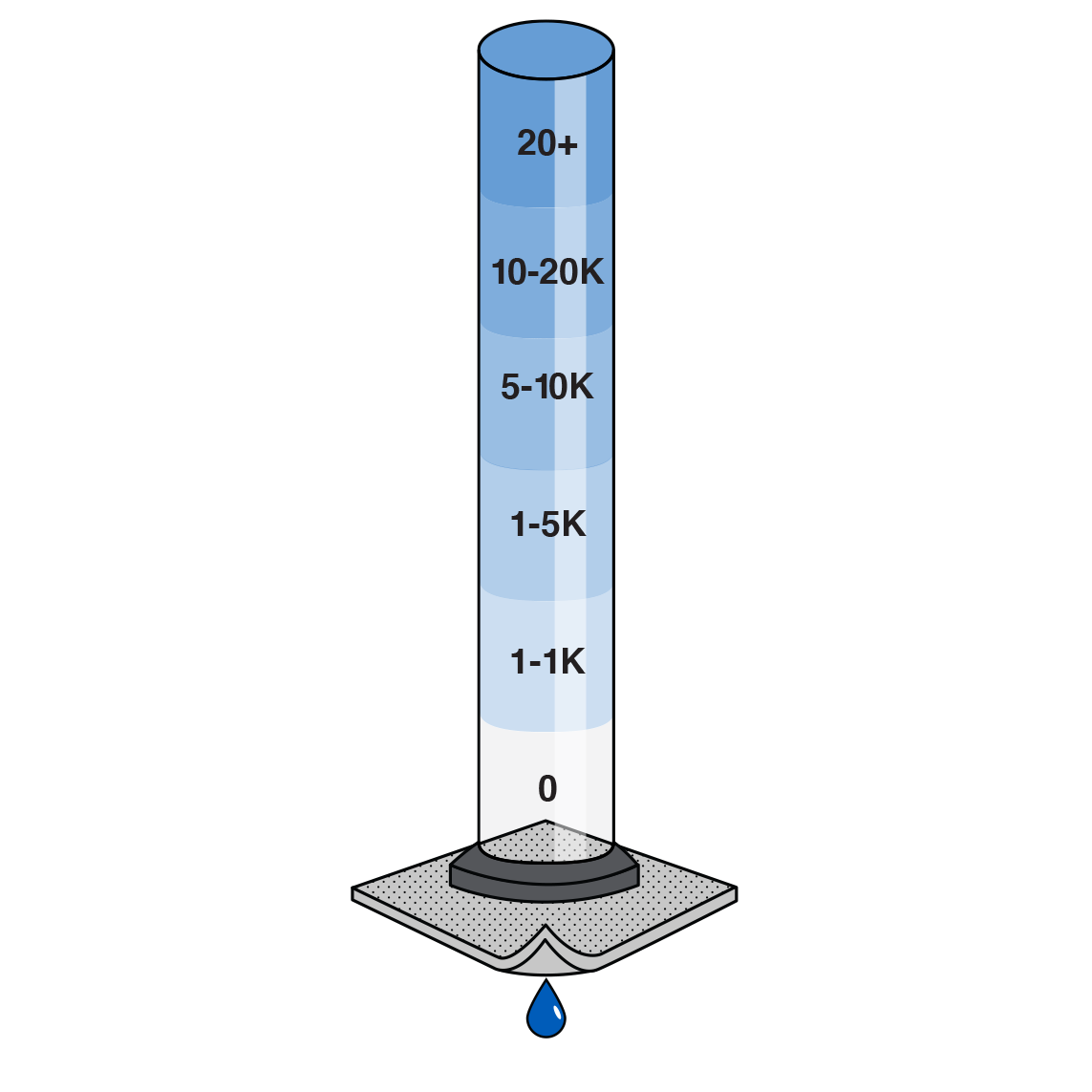 20K+= waterproof during extended pressure. Best used in heavy rain, wet snow and under high pressure. 20K+ will provide you the most protection and excels in regions with a lot of variable and harsh weather conditions.
10-20K= waterproof under moderate pressure. Best used in moderate rain, average snow and under moderate pressure. This level of waterproof generally provides the most value when looking at price and protection and can serve the wearer in a variety of snow conditions.
5-10K= waterproof under light pressure. Best used in light rain, average snow and under light pressure. Garments at this level of waterproof are suitable for low precipitation regions or in mild conditions.
1-5K= waterproof but under very little pressure. Best used in light rain, dry snow and under no pressure.
1-1K= rain resistant
0= not waterproof at all
Fabric Construction:
2L- two layer fabric is just that, a face fabric(1) and a waterproof / breathable membrane(2). This is the most common waterproof / breathable application and allows for garments to be shells or have insulation since there is a lining fabric needed to protect the waterproof membrane.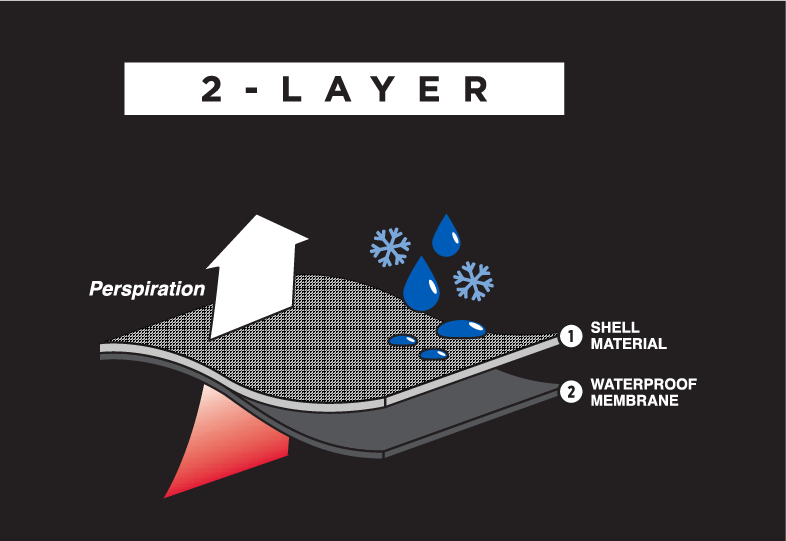 3L-three layer fabric is created by bonding a face fabric(1), waterproof / breathable membrane(2) and a protective lining fabric(3). Three-layer construction is commonly used on higher performance garments. The added lining fabric protects the waterproof membrane which makes the garment more durable.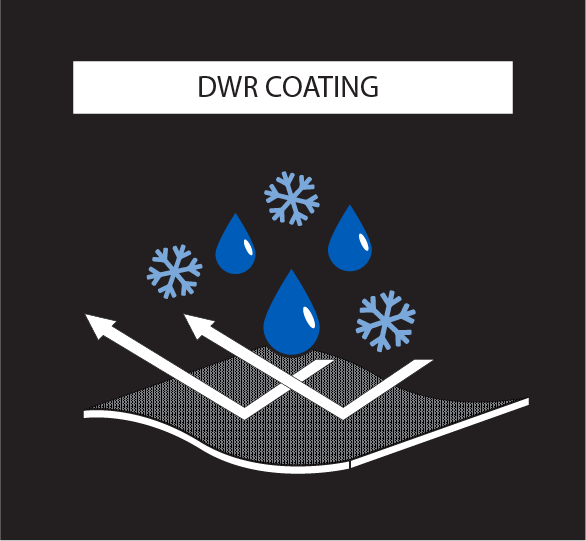 DWR:
Durable Water Repellent is a polymer that is applied to the exterior of the fabric. The DWR penetrates the fabric's fibers creating a repellent barrier that causes water to bead up and roll off. DWR is not waterproof but it is your first defense against the elements. DWR will lose its effectiveness over time but it can be brought back to life by drying under low to medium heat- always check the manufactures instructions for recommended care.
Taped Seams:
The most vulnerable part of a garment using waterproof fabric are the seams. Needle holes and a moisture transmission gap can be covered up with a taped adhesive.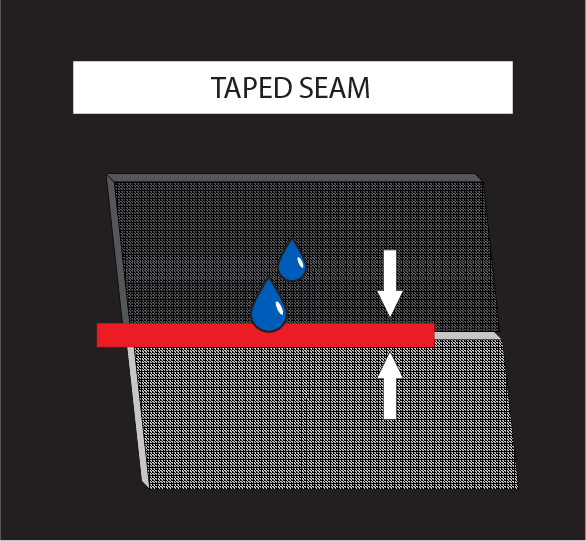 Welded Seams:
The next level of technical construction is welded seams- replacing needle holes and thread with gluing or sonic welding. The result is less layers of material to cut down on bulk as well as a seam that is more resistant to water pressure and stronger than conventional sewing.